SCHOOL SCHEDULES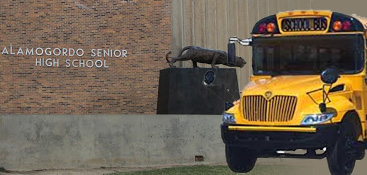 no school

03/27 - 03/31 ~ Imago Dei Academy & Tularosa Municipal Schools ~ Spring Break
04/03 - 04/07 ~ Imago Dei Academy, Alamogoro Public Schools, Legacy Christian Academy, Cloudcroft Municipal Schools ~ Spring Break
04/10 - 04/14 ~ Legacy Christian Academy ~ Spring Break
---

GraDuation 2017

05/20 ~ Imago Dei Academy
05/20 ~ Cloudcroft High School
05/20 ~ Tularosa High School
05/20 ~ Legacy Christian Academy
05/25 ~ Academy Del Sol
05/26 ~ Alamogordo High School
---
SCHOOL sports schedules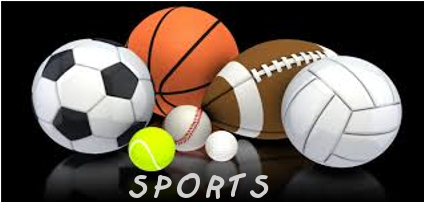 03/24 THS Wildcats ~ NMMI Tourney
03/24 THS Lady Cats ~ Dexter Tourney
03/25 AHS Tigers vs Lovington
03/25 THS Wildcats ~ NMMI Tourney
03/25 THS Lady Cats ~ Dexter Tourney
03/28 THS Wildcats at Capitan
---

03/24 AHS Tigers ~ Jefferson @ Burges HS
03/25 AHS Tigers ~ Jefferson @ Burges HS
03/28 THS Wildcats at Texico
04/01 AHS Tigers at Las Cruces
---

03/24 AHS Tigers at Great 8
04/03 AHS Tigers at Eddy County Invitational
04/04 AHS Tigers at Eddy County Invitational
04/10 AHS Tigers at Leroy Gooch Invitational
---
music history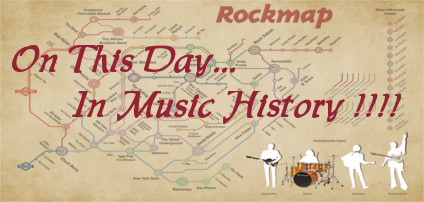 ON THIS DATE IN MUSIC HISTORY.......
1965 The Temptations released 'Its Growing', the follow-up to 'My Girl'. The track was the first to feature David Ruffin as the Temptations new lead singer. Interestingly both 'My Girl' and 'Its Growing' were the only Motown tunes ever covered by Otis Redding.
1973 During a Lou Reed show in Buffalo, New York, a fan jumped on stage and bit Lou on the bottom. The man was thrown out of the theatre and Reed completed the show.
1992 A Chicago court settled the Milli Vanilli class action suit by approving cash rebates of up to $3 (£1.76) to anyone proving they bought the group's music before November 27 1990, the date the lip synching scandal broke. Milli Vanilli won the 1989 best new artist Grammy after hits like 'Blame it on the Rain' and 'Girl, You Know It's True,' selling 30 million singles and 14 million albums. But in late 1990, the performers were stripped of the award after it was revealed that neither actually sang on the Milli Vanilli album.
All facts provided by On This Day in Music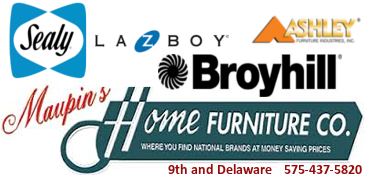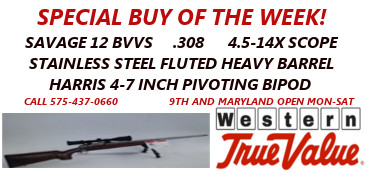 Events Calendar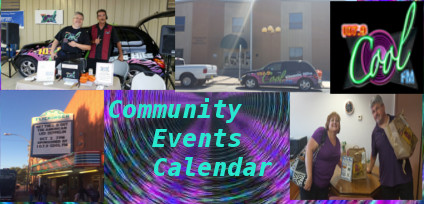 Chamber News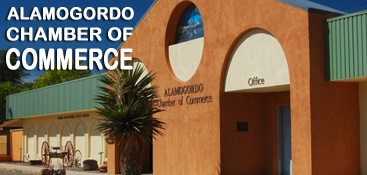 alamogordo chamber of commerce
EVENTS

Chamber Banquet

Saturday, March 25, 2017
6-11:30 pm
Sgt. Willie Estrada Memorial Civic Center
Tickets available at the Chamber Offices
OUR FRIENDS AT HOLLOMAN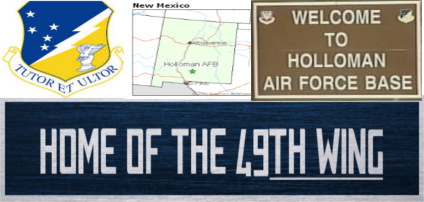 Odds & Ends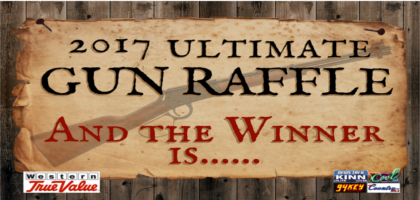 THURSDAY 03/23 TICKET # 1560
HENRY LEVER ACTION .22 WIDE LOOP

03/21 ~ Ticket # 2418 ~ Mossberg Patriot Rifle 308
03/16 ~ Ticket # 2233 ~ H&R 12 ga Hunting Shotgun
03/14 ~ Ticket # 0064 ~ Bushmaster QRC AR-15
03/09 ~ Ticket # 1140 ~ Marlin 17 HMR Bolt Action
03/07 ~ Ticket # 2025 ~ Ruger LCP 380 Special Item
03/02 ~ Ticket # 2050 ~ Mossbert Patriot Rifle 300WM
02/28 ~ Ticket # 0939 ~ EAA SAR Full Size Pistol
Cool Lunch Bunch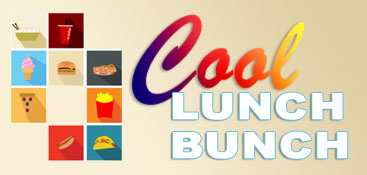 COOL LUNCH BUNCH !!!!!!!!!
WHETHER YOU LISTEN AT HOME OR AT WORK, WE NEED TO KNOW!!!!!!! YOU CAN WIN FREE FOOD!!!

WEDNESDAYS - Lunch from McDonalds
FRIDAYS - Lunch from Margo's Mexican Restaurant
IT'S ABSOLUTELY FREE! CLICK HERE TO REGISTER!!!